Welcome to American Easel's "NEW" site!
Since we began production in 1992, we have worked diligently to build superior artist products and materials at an affordable price. We continue to be one of the fastest growing manufacturers of artist and display easels, as well as cradled panels in the country.
Ask your local art supply stores for our products!
**If you are a returning customer you will need to set up a new log in and password during your first order.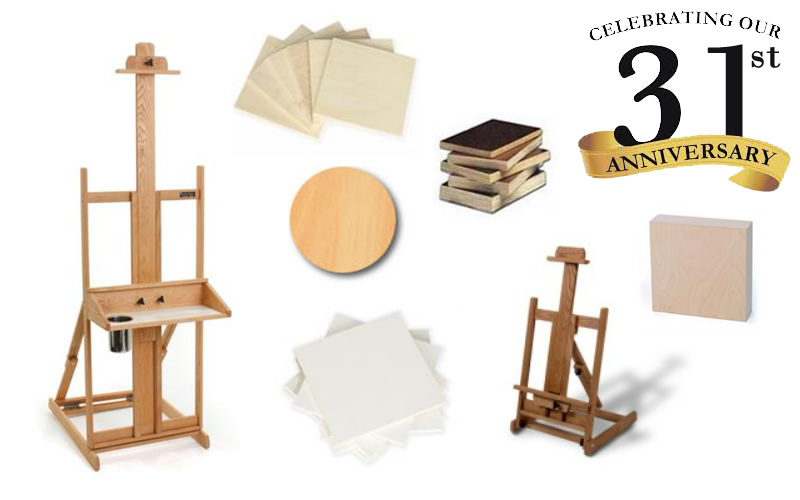 Explore a high-quality selection of products needed to get your artwork done. American Easel has been manufacturing and supplying artists with high quality easels, painters panels and artist panels since 1992.
Want to buy AMERICAN MADE and carry American Easel products? We welcome your inquiry!
Apply for Wholesale Pricing
We are proud that our products are American made. We are fortunate to be able to work with local mills that use the best forestry practices. All of the mills that we source our wood from have a vested interest in preserving the forests for future generations. When it comes to our solid wood easels and sturdy painters panels, we ensure meticulous craftsmanship and attention to detail. Each product is carefully created with utmost care. We believe in providing artists with the best tools, and our commitment to excellence is reflected in every piece we create.
Experience the care, pride, and dedication that make our products stand out.