Since we began production in 1992, we have worked diligently to build superior artist products and materials at an affordable price. We continue to be one of the fastest growing manufacturers of easels and painting panels in the country.
When we started, we focused our efforts on a limited product line, allowing us to develop a production process that offered a superior level of craftsmanship, surpassing industry standards.
Today, we have expanded our inventory to offer a diverse line of easels and panels. Always looking at offering more panel sizes and surface options. Feel free to reach out with new size requests.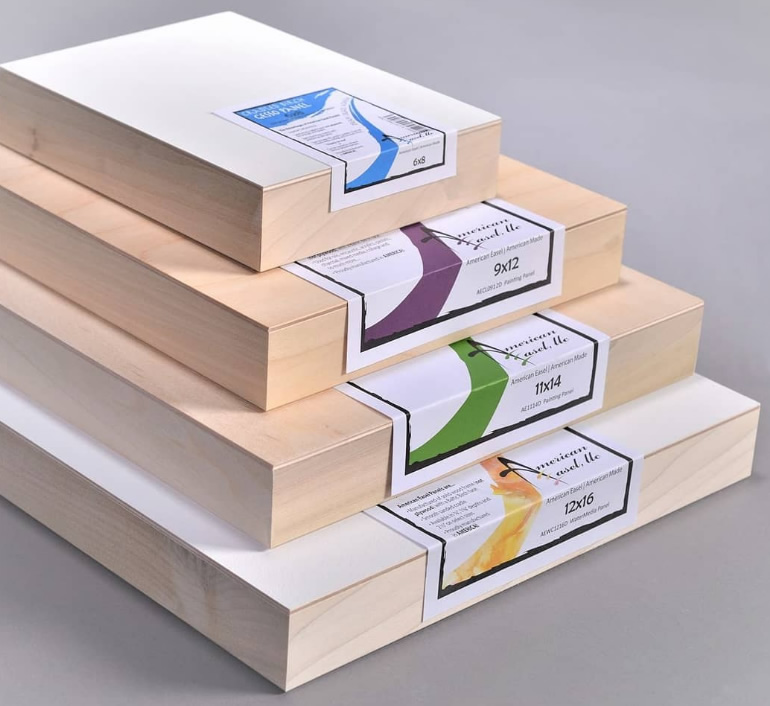 Locally Owned - American Made
We are proud that our products are American made. We are fortunate to be able to work with mills that use the best forestry practices. All of the mills that we source our wood from have a vested interest in preserving the forests for future generations.
Customer service is without a doubt the most important aspect of any business and we strive to offer the best service possible. Whether you purchase products directly from us or from one of our dealers, we will work to ensure 100% satisfaction. Therefore, if you receive a panel that does not live up to your expectations, please contact us and we will gladly send you a replacement. After all, that's the American Way!
Thank you for purchasing our products. Please do not hesitate to contact us with any questions.